6 Essential Basic Tools For Baristas
Posted by ANDREA DOLEGNA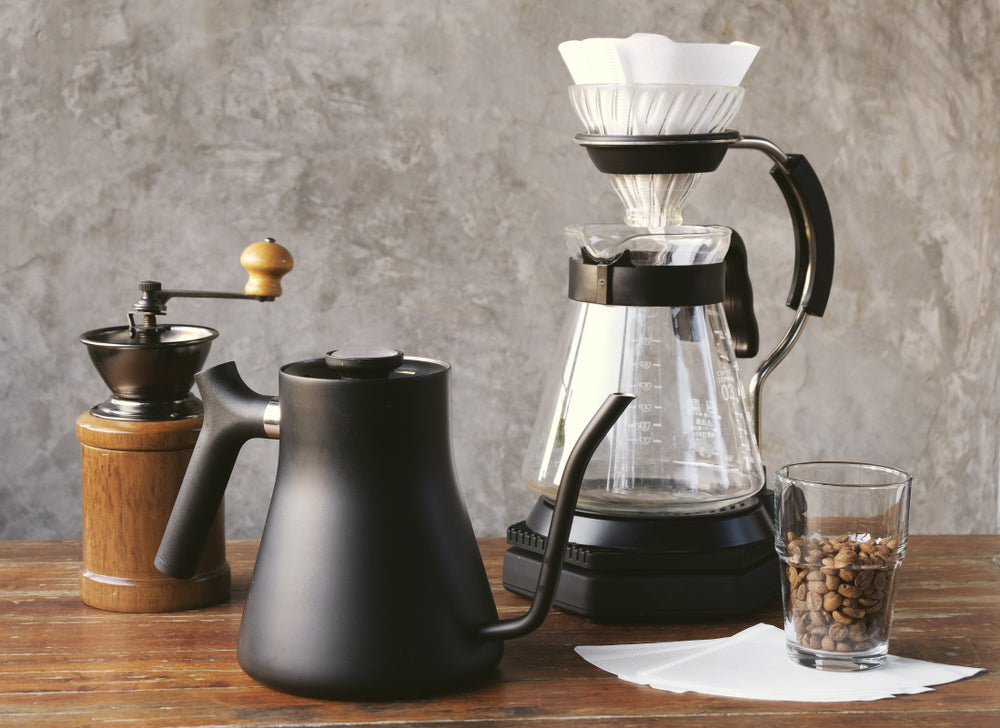 You may be wondering how to get started with brewing specialty or commercial coffee. What are the different techniques and what type of coffee tools are needed to take on these tasks? There is a wide range of coffee equipment on sale, but what is really needed to advance your skills to the next level? A delicious cup of coffee doesn't need to be complicated when you invest in the right essential barista tools. 
Types Of Barista Tools
If you own a café or coffee shop, the coffee that you are serving will significantly influence the overall survival of the business. Investing in the best coffee grounds or beans, or employing a highly experienced barista is not what is going to ensure that your customers continue to come back. You will actually need the correct tools. When you start shopping for barista tools, here is a list of the common items you are going to need:
Digital Scales

Dosing Tools

Distribution Tools

Filter Baskets

Milk Jugs

Portafilters

Tamping Mats

Tampers

Milk Jugs

Thermometers
What Tools Does A Barista Need?
Before you open a coffee shop or add coffee items to your menu, the most important barista tools you are going to need will always include a premium-quality tamper, steaming pitcher, knock box, scale, shot glasses, thermometer, and cleaning products and materials including cloths and brushes. 
6 Barista Tools You Should Have 
The first thing that needs to be clarified is that the correct barista equipment and tools will not get you very far when you don't have the following fundamentals in place:
Freshly roasted, high-quality coffee beans
A commercial top-notch espresso machine
A premium quality grinder will be used to unlock the flavour in the beans
With these basics set in place, you can now move on to shopping for essential barista tools. So what tools will a barista really need? These tools are broken down into 3 overarching categories that any expert professional barista needs to be mindful of when brewing coffee. These include cleanliness, creativity, and consistency. 
1). Scales 
Precision really matters when it comes to coffee. The ratio of water to grounds is crucial, and it is not that simple to eyeball as the volumes often vary according to the roast level, bean type, and any other variable. A scale allows the barista to experiment so that they can find your favourite, highlight a particular flavour, and then repeat these steps. Scales can help the barista to produce great cups of coffee (on repeat). 
2). Tampers
If you brew your coffee through a pressurised filter basket, the tamper type won't make a lot of difference. But with a standard filter basket, producing even tamps is one of the important steps when it comes to extracting great espresso shots. Factors to keep in mind include size (58mm is the standard), shape, weight (many people prefer slightly heavier tampers made from stainless steel), and the material of the handle. Since this is part that you will hold many times in a day, it is important to find a tamper that is going to feel right in your hand. 
3). Frothing Pitcher
Preparing froth mainly comes down to technique, but a pitcher with the right curves can compensate for a skill that may be lacking. To create even layers of microfoam, go for a pitcher with a base shaped like a pear. 
4). Latte Art Pen
Many of the latte hand-designed art that you used to see was poured rather than drawn. Fancier designs will require a latte art pen, which is typically available in a set of 3 double-sided tools. These include a spoon and lance, a hook and knob, and a spike and spatula. These tools allow for a delicate way to draw with the milk and crema to create fine details. 
Barista Tools To Achieve Cleanliness
Tamper Mats
The requirement for an organised, clean workspace in commercial beverage and food environments is obvious and absolutely necessary. Tamping stations or tamping mats are one of the no-brainers to keep your countertops spotless and streamlined. Choose a model that comes with both thermometer and tamper holders, a portafilter holder for the tamping, and food-grade silicone for much easier cleaning. 
Knock Box
Knock boxes are vital for the effective, fast removal of your puck from the portafilter. Without one, the barista will most likely be hitting the filter over a garbage can or the palm of their hand. These options are not acceptable when it comes to sanitary reasons. And the repeated knocking may eventually damage the portafilter. A knock box also offers the additional advantage of trapping any odours associated with waste coffee grounds. 
Barista Tools Buying Tips
Choosing barista equipment and tools will come down to the following:
The size of your shop or store
What type of customers you are serving
One great thing about barista tools is the sheer availability when it comes to brands and products. Today, there are many reputable and reliable brands to choose from in the Australian market. Here at Dolo, we would like our customers to know that premium quality is always something that we commit to. 
Final Thoughts 
We understand that there is a wide range of choices that need to be made when it comes to choosing the right barista tools for your business. It might also be difficult to tell your wants from your needs. Everything that was listed in our article is the must-haves and many commercial baristas are already using these tools and equipment in their day-to-day trade. 
Get You Barista Tools From Dolo!
Here at Dolo Coffee Supplies, we have a goal that involves helping each of our customers to achieve their goal by producing great coffee with the widest and best range of expert barista tools. If you need any advice our friendly and knowledgeable sales team are ready to assist you on your exciting coffee journey. 
Please give us a call at +61 7 5576 2459 to learn more or
leave an enquiry
 or shop below
. Collection 2019 Sale 70% Off Title for image