5 Best Coffee Machines In The Market Today
Posted by ANDREA DOLEGNA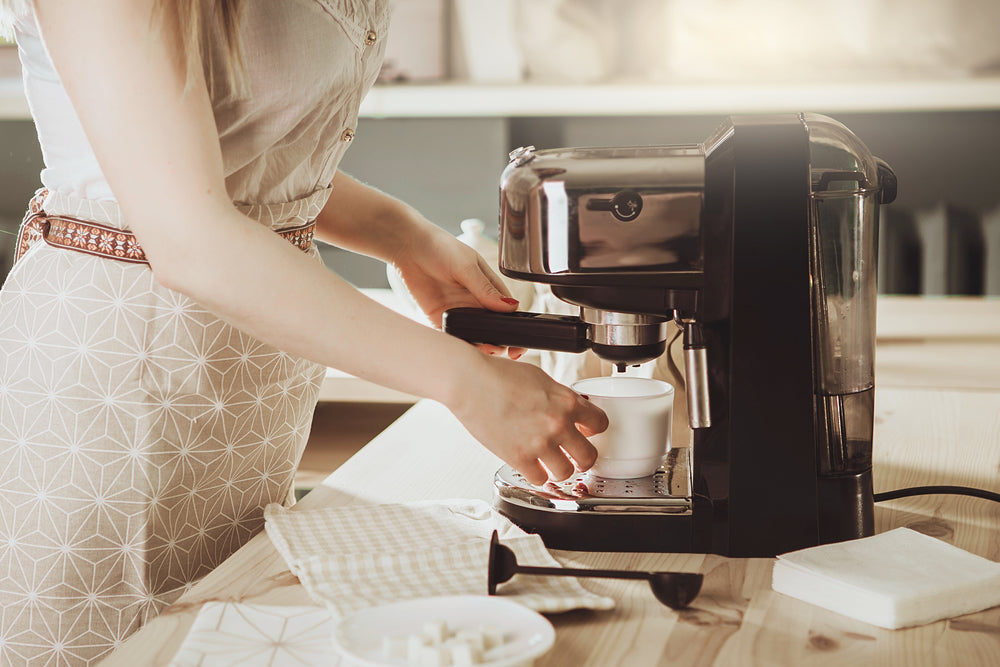 People around Australia love coffee. However, if people want to make the perfect cup of coffee, then they need to invest in a good coffee machine. With so many automatic and manual coffee machines on the market, choosing the right one can be difficult. 
Don't worry because this article will cover the best coffee maker machines in Australia. Also provided will be tips for choosing a coffee machine. With that said, read on to learn more. 
Types Of Coffee Machines
The most common types of coffee machines are: 
Automatic coffee machine - There are fully automatic machines and semi-automatic machines. Fully means the person doesn't have to do much to operate the machine. Semi-automatic means a little bit of manual operation is involved. 
Manual coffee machine - These machines require the user to press buttons in order to make coffee. However, it's worth noting there are many high-quality manual coffee machines on the market. Best of all, manual machines, like automatic machines, come with an array of features. 
Espresso coffee machine - This type of machine is specifically designed to produce espresso, which is a popular type of coffee. Espresso machines come equipped with a steam wand, which plays a role in producing the espresso. Also, there are single shot espresso machines, as well as double-shot espresso machines, with the latter being designed to produce two shots of espresso instead of just one. 
Cold brew coffee machine - Cold brew coffee machines do exactly what they sound like. They are designed to produce cold brews. Like other coffee machines, there is a water tank attached to a cold brew machine. 
5 Best Coffee Machines In Australia Market
The best coffee machines in the Australian market are: 
1). De Longhi Nespresso Citiz - All you need to do is add a bit of hot water to this machine and they are good to go. If people are a fan of instant coffee, then they'll love the fact that the Nespresso Citiz only takes only 25 seconds to heat up. Furthermore, part of the machine has been made with stainless steel, so it is durable and will last a very long time. 
Let's not forget to mention it can produce several types of coffee. This includes espressos and lattes. It can also make cappuccinos, macchiatos, and even hot milk. 
2). De Longhi PrimaDonna Soul - This coffee machine is an automatic machine that produces quality coffee. One of the best features of this machine is it can be connected to Wi-Fi. What this means is users can make their coffee from anywhere within their homes. 
Also, users should stock up on coffee pods and PrimaDonna Soul products. The chances are they will use many pods because they will love making high-quality coffee at home. In fact, they will likely use the PrimaDonna Soul several times a day. 
3). Breville The Oracle BES980 - The Oracle BES980 has a 15 bar pump pressure, which means it will provide the user with a thick crema for their coffee. Not only that, but this means maximum flavour extraction will occur. If that wasn't impressive enough, the machine has dual boilers, with one boiler being for steaming, and the other being for espresso shots. 
Another noteworthy feature is its overall design. The machine is very user-friendly. It doesn't matter if a person has never used a coffee machine, they will find the Oracle BES980 extremely easy to use. 
4). Rancilio Silvia - This coffee maker is extremely durable. It was built to last, but more importantly, it is a reliable machine. In fact, many people have mentioned they have owned their Silvia for many years. However, it still needs to be maintained and cleaned on a regular basis. 
The machine comes with a PID controller. The controller can be used to control everything from the infusion to the temperature of the machine. It can even be used to control the steam temperature and shot duration.
5). Jura S8 - The Jura S8 is one of the best fully automatic coffee machines in the Australian market. It allows users to make over 12 different coffee specialties. This includes lattes and espressos. 
It is equipped with a foam frother. This allows people to get a fine texture of foam for their beverages. Besides that, it is made with high quality and durable materials, which means it will last for a very long time.
Coffee Machine Buying Tips
Keep these tips in mind for buying a coffee machine:
Types of coffee - Consider what types of coffee will be commonly made. If a person plans on making espressos only, then they can get an espresso machine that only makes espressos. If someone wants to make many types of coffee, then they should choose a machine capable of several coffee specialties. 
Special features - Consider special features. For example, some machines can be set to start the night before they are due to be used. Some machines can automatically shut off, and other machines come with advanced safety features. As a general rule of thumb, it's a good idea to compare the features of several machines before deciding which machine to buy.
Cleaning & Maintenance - Choose a machine that is easy to clean. Some coffee makers have self-clean modes, which makes things a lot easier. If a person doesn't have much time on their hands or they don't want to spend a lot of time cleaning or maintaining their machines, then they should choose one that requires very little to no maintenance. 
Final Thoughts
The bottom line is there are many coffee machines on the market, especially within the Australian market. If someone is serious about making great-tasting coffee, then they need to choose a good coffee machine. The tips discussed above should come in useful for those who want a good machine. 
Get Your Espresso Machine From Dolo
Dolo has a great selection of coffee machines, including espresso machines. All of the coffee machines sold by Dolo are of high quality, and will produce amazing-tasting coffee. This is why many coffee lovers across Australia choose Dolo for when they need a coffee maker.
People can't go wrong with any coffee machine from Dolo Coffee Supplies. Feel free to check out what Dolo has to offer. Browse the selection of espresso machines today, and then decide which one to buy.
Please give us a call at +61 7 5576 2459 to learn more or
leave an enquiry
 or shop below
. Collection 2019 Sale 70% Off Title for image